Storage and Canopy Inc. assumes no responsibility for damage or destruction caused by any Act of God. This includes (but is not limited to): wind, snow, hail, lightning, hurricanes, tornadoes, volcanoes, rain, avalanches, fire, or flooding.
Product purchase constitutes acceptance of the above terms and conditions.
Storage and Canopy Inc. is not responsible for any of the following as a result of usage of these fabric structures. This list includes (but is not limited to) the following:  loss of wages, loss of income, depreciation, property damage, litigation costs, equipment or vehicle rental, equipment damage, construction costs, fuel costs, appraisals, livestock or animal loss, and bodily injury or death.   Storage and Canopy Inc. strongly recommends purchasing insurance for all structures in the rare event of damage due any of the above stated items.
Storage and Canopy Inc. also assumes no responsibility for any "human caused" or "animal" related incidents. This list includes (but is not limited to) the following: fire, vandalism, chemical interaction, falling objects, damage caused by animals or insects, missassemble, improper anchoring, lack of proper maintenance/care, and additional weight added to the inside or outside of the structure.
Shipping And Ordering information
Shipping is calculated by weight and zip code. All claims for missing parts must be made within 10 days of receiving the order. 
As the customer, you are responsible for:
Being sure that your address is capable of accepting this type of shipment.

Being present for delivery to inspect and sign for your shipment.

Notating any shipment damage or shortage on the freight bill.

Unloading the entire order from the delivery truck.
If the items are in stock, they are shipped within 3-7 days after ordering. Custom orders can take about 3-4 months to leave the warehouse. For all larger structures, you must ask your sales associate or request via email a time frame for your order shipment. Once an order has left our warehouse we are not responsible for any delays.
All orders shipped in or outside the state of Florida are subject to 7.5 sales tax. All pick up orders in the state of Florida are subject to 7.5% sales tax.
All information obtained via email by Storage and Canopy Inc. will be held in strictest confidence. We will not sell, rent, lend, lease, or otherwise distribute your personal data to other third parties, companies, individuals, or organizations.
Payment Types And Options
Storage and Canopy Inc. accepts Visa, MasterCard, Discover and American Express. You may also pay by personal or business check, as well as money order. (Note: all payments by check must be cleared by Storage and Canopy Inc. account before the product is shipped out.) You may also make payment via PayPal.
Any product can be returned within seven (7) calendar days after the shipment's arrival at your location.
The product must be in pristine conditions.
Re-stocking fees may apply.
Shipping expenses are not refundable.
The money refund may take up to fifteen (15) business day after we receive the product at the warehouse to be processed.
Make sure to get in contact with our customer service representatives to start this process.
Storage and Canopy Inc. is not responsible for the following: (1) Used products; (2) Any product that has been used, altered or modified in any way not approved; (3) Depreciation; (4) Damage caused by lack of reasonable and proper maintenance; failure to follow instructions, directions, drawings and renderings; improper installation, misuse, lack of proper protection during installation, use or storage; (5) Damage resulting from accident, falling objects; (6) Damage due to normal maintenance or lack thereof; (7) Exposure to harmful chemicals, fumes or other substances, foreign or natural in the atmosphere; (8) Acts of God or forces of nature, which includes but is not limited to wind damage, excessive snow-load, flood, hail, fire: or (9) Unforeseen causes or circumstances, such as but not limited to adding load to the structure, or external forces.
You must have a forklift to unload the heavy weight metal box.
If you don't have a commercial location, we can ship the products to a local freight terminal in your are where you can pick up at your convenience. 
The tracking number will be available once the freight company has picked up the shipment.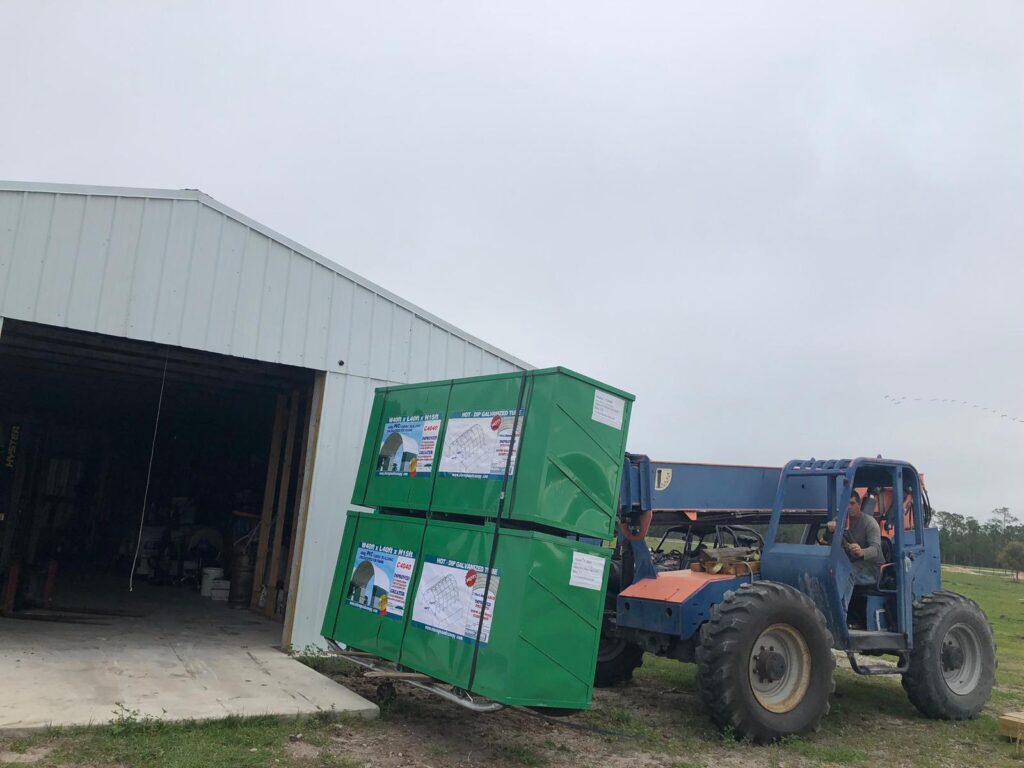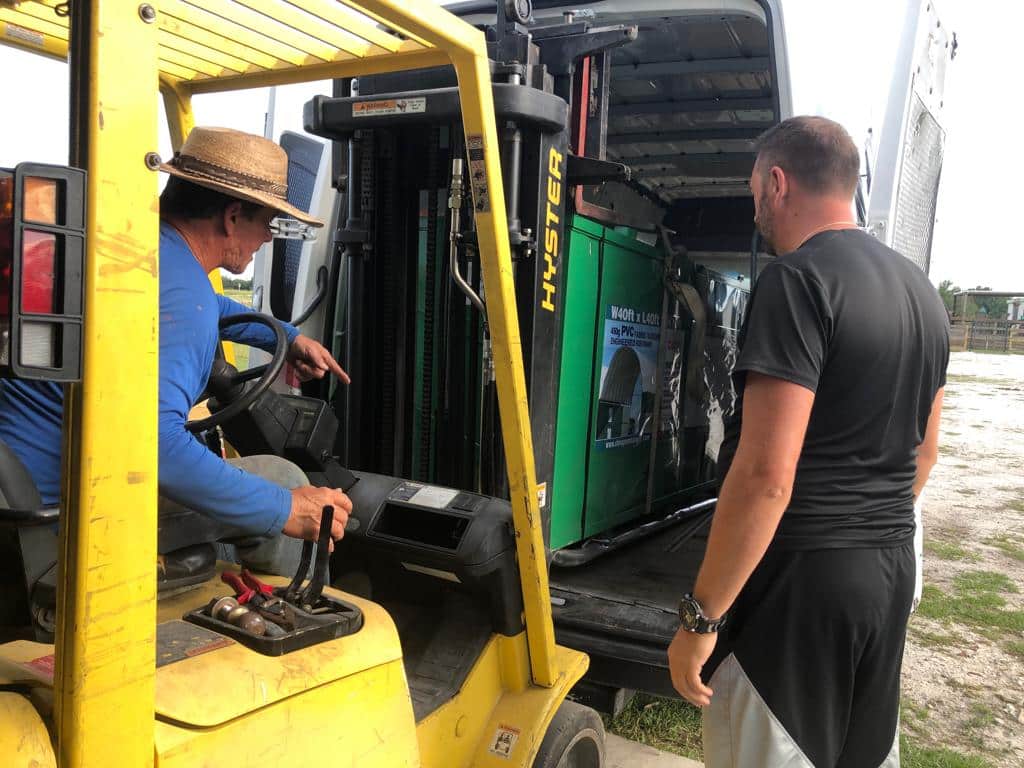 To track your shipment please visit the freight companies' main websites.
Your product will be shipped  via a large 28' or 53' truck.
Your delivery address must be capable of accepting a freight truck. Someone will need to be present to sign the deliver. 
If your order needs to be shipped to Hawaii, Alaska or internationally, please contact us before placing your order at (321) 710-0804.
Remember to always take into account the  wind-load and snow-load of every product. It is crucial to tighten the fabric in order to avoid "hammocks", since water and/or snow may get accumulated in them, adding extra weight in the structure. Also, make sure to remove excess of snow when possible.
We would be happy to help you place your order over the phone
(321) 710-0804