40ft Shipping container: A great sustainable space
The 40ft shipping container is the biggest standar container for long transportation needs, it is a crucial part of shipments worldwide. These metal structures are designed to be put next to one another and to be stacked in order to fully optimize the space. You can witness this at any port, any ship or even trains and trucks, not a single inch is wasted when it comes to transport these metal boxes.
Standarization for containers started around the second half of the 20th century after several discussions between international and local carriers. Subsequently, these discussions had as a result the stipulation of shape and possible dimensions for the containers, so that they can go from one carrier to another, regardless the kind of transportation means used (boats, ships, planes, trains or trucks). The International Organization for Standardization (ISO) oversees nowadays these agreements.
Possible uses for 40ft shipping containers
As you could guess, companies use the 40ft shipping containers once and then abandon them because they fulfilled their mission… Right? As a matter of fact, they have a long life-span, therefore everyone can use them afterwards and not only for further shipments!
Taking into account the shape and dimensions of these structures, we can use them for storing, housing, foundation, recreation, or overall sheltering, making it a good option for an alternate indoors space.
People all over the world are using them for housing or workplaces
This is due to their rigid and resilient built, after all they are engineered to whitsand the most harsh weather conditions, very extreme transportation conditions and, most importantly, they are built exclusively to safeguard whatever is being transported inside them.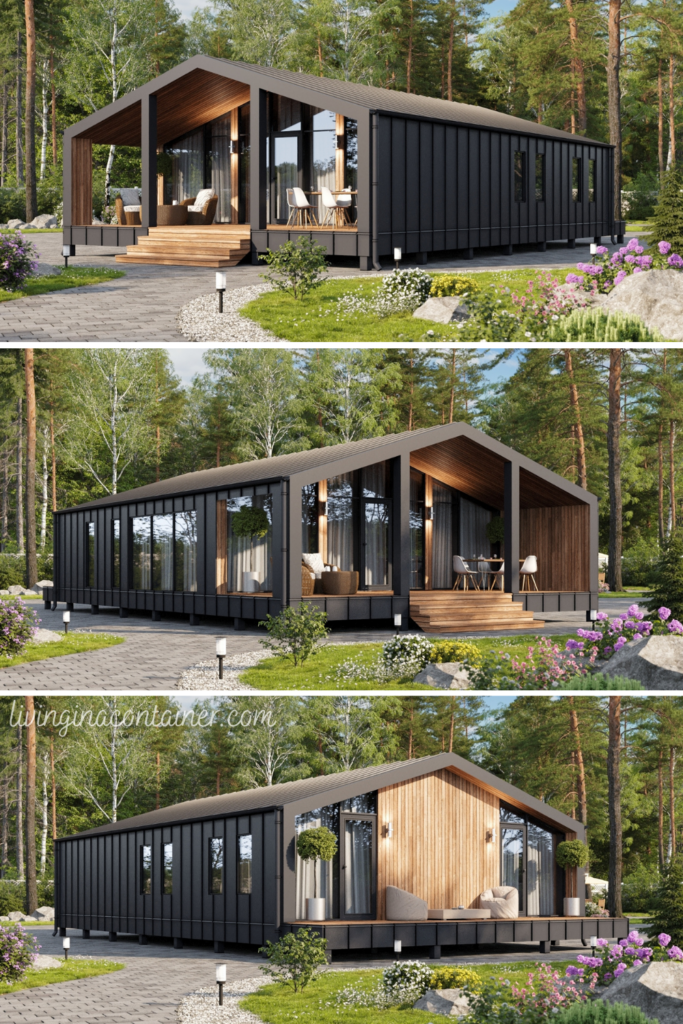 Shops, restaurants and other businesses
Entrepreneurs are taking advantage of shipping containers to start their business, turning them into restaurants or shops, saving a lot of money, time and effort. Having a cheap, safe, ready to go space is a great way to start your business.
Creative homeowners can use containers to create different spaces, such as pools, barnss, sheds, garages and others. Possibilities are endless!
Using a shipping container to make an indoor space can be really easy! As we said previously, making a rigid and resistant structure is already covered, you just need to put it wherever you want it to be and start working on the details (windows, doors, flooring, commodities, paint job and such). In adition, most of these tasks are something that needs to be done, wether you are building a house or store from scratch or using a shipping container.
Since you are reading this here, you are most likely looking for storage options for a somewhat large space. Therefore, we recommend combining the containers with a shipping container roof, its probably the best way of using them! These containers make a wonderful base for our roofs, allowing you to use 100% of the space between containers. In adition, they are storage units where you can safely store any kind of goods.
We have many options that perfectly fit 40ft shipping containers, depending on the space that needs to be covered.
What is the 40ft shipping container cost?