Create a conex box canopy has never been so easy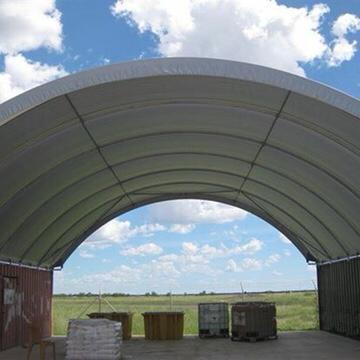 Protect anything from the weather using Conex box canopy for construction, warehousing, and workshops.
If you need a remote area or construction site workshop, warehouse, or storage facility. Storage and Canopy inc may have the perfect solution to solve your needs. If you are a construction professional you know that many job sites don't always have convenient on-site workshops or storage facilities. What that means is untold hours are lost driving between the job site and your shop or storage facility. If that is a problem you are facing then you are in the right place.
You have probably seen "Construction storage tents" on job sites all over the country but maybe you never knew where to find them or what to call them, which is not uncommon.
Most people really don't know what to look for, so we are glad you found this page. Storage and Canopy inc provides heavy-duty industrial-grade fabric structures. That can meet almost all your needs from large warehouses and workshops to small storage shelters.
What are the general sizes of a shipping container roof?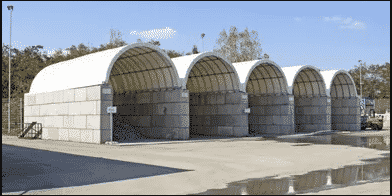 Usually, standard shipping containers are 20'L or 40'L, usually they are 8'W x 8′-6″ H, unless it is a 9′-6″ H high cube container. By placing 2 containers square and parallel to each other, and then spanning them with one of our structures. You can instantly create a coverage area that can be used for almost anything. You can even make longer structures by placing more containers end-to-end, and if you need a higher height, you can stack the containers together.
How much weight can it support and where can I find a provider?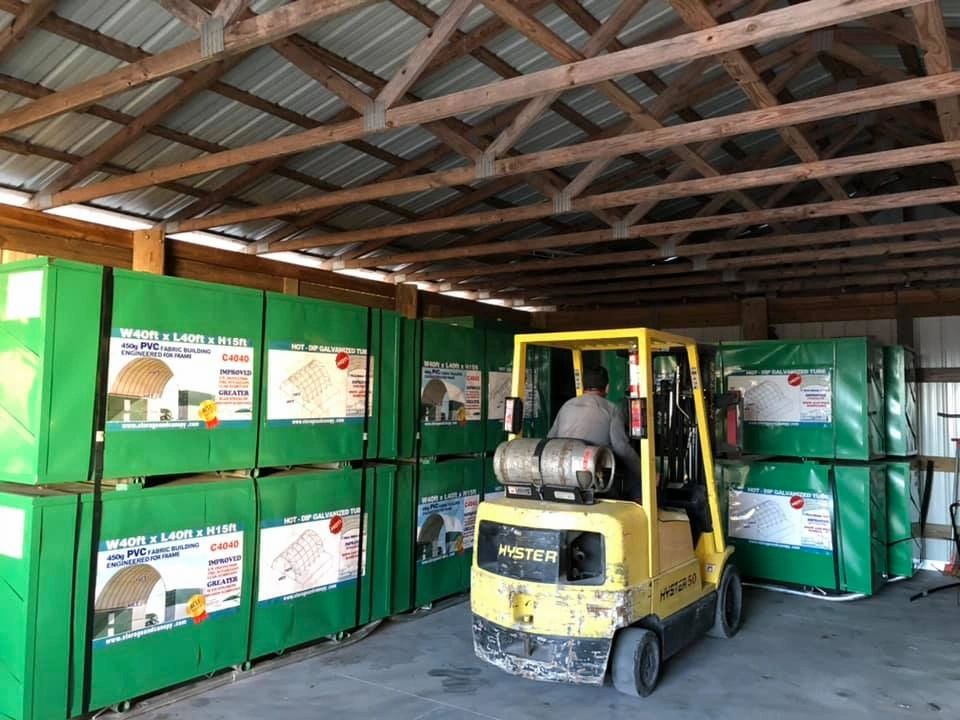 Before choosing a provider to create a Conex canopy, we recommend the following:
1) Experience in the market: Choosing a good supplier guarantees a long useful life of the canopy, with which we work to have a lifetime of at least 25 years.
2) Delivery time: Delivery compliance is essential for your project: Instead of waiting months for your connection box canopy to be built with other companies. With us you have the advantage of placing an order and it is sent immediately.
3) Check references: When buying online, check how reliable the provider is through ratings on social networks and comments. It is important that you provide a contact number to have the support at hand.
4) Price and quality: Make a comparison of companies that create connected canopy to make the best decision, rest assured that in storage and canopy you will find a competitive price, otherwise, leave in the comments which company offers a better price.
5) Quick quotes: Due to the large volume of sales we have generated real-time quotes for our products. In such a way, you don't have to wait weeks for them to give you a specific answer. Consult prices here.
6) Supported weight: The only thing necessary to consider is in places where there is heavy snow. It is necessary to clear the snow from the roof or have a double truss, which has a double structure to support more snow weight.
Do not forget to enter our website to obtain more information. Contact us at the number +1 (321) 710-0804 or leave comments on this post.