PORTABLE BATHROOM: A GREAT SOLUTION FOR A BASIC NEED
Portable bathrooms are a great option to cover the basic physiological needs of people in remote locations with no physical bathrooms. Using the restroom is a crucial part of our day-to-day activities, and sometimes we even forget to take this into account when setting up a working area that happens to lack these facilities. Portable toilets are becoming more and more needed now with the Covid-19 pandemic, as stated by CNN.
How can a porta potty make everything easier?
These portable facilities give you all the comfort and privacy without the hassle of having to install a permanent location to address such a basic need because you basically just set the portable loo wherever you need it to be, make sure it has water piping, sewer piping, and an electric connection and that's it! Remember, since it has to be plugged into the waste and water pipings, holding tanks is not something you have to worry about.
How do you make a porta potty look nice?
Our porta potties are very cozy and good-looking on the inside and on the outside. They are made with top-of-the-line materials and they have very elegant finishes that make you feel like you are at home! Since you have the option to get electricity to them, they will be well illuminated, plus they have an outlet.
We are not kidding when we say whoever uses them would feel like home. Making them look nice is a matter of keeping them clean and maybe putting a flower somewhere, for looks.
How much does a portable bathroom cost?
They are not expensive at all. Take a look at our toilets for sale! Our porta potties are very affordable. In addition, they are basically luxury portable restrooms.
How big are the portable toilets?
They are a perfect size. Not too big that would take up too much space but spacious enough on the inside for people to feel comfortable and cozy when using them. Also, we have 3 different options at your disposal: the single portable bathroom, the double portable bathroom, and the portable bathroom with a shower.
Which one is good for me?
That depends on a few things. Firstly and most importantly, what you need it for. Take into account that these bathrooms are very functional but a bit underrated, since you can use them for a lot of things usually people don't even consider.
If you are setting up a remote working place (such as a construction site or, a remote medical facility, or a disaster help area), it would depend on the number of people who would be working there and what specific needs they may have. 
If you have a camping site, our products are perfect for you! You can have your very own portable bathroom for camping.
When may I need a portable bathroom with shower?
For construction sites you wouldn't really need a shower, therefore (depending on how many people are working) you would need a single or double porta potty. For specific places (such as temporary medical facilities or disaster help areas),  you may need a shower for sanitation purposes.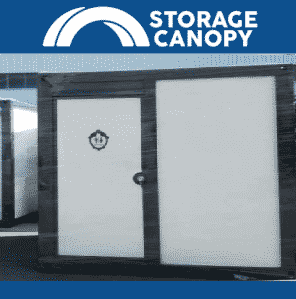 How to build a portable bathroom?
With our products, this is something you don't have to worry about. They come ready to be installed. so you can use them as soon as you receive them! Our product comes with a flushing toilet, working sink, and power outlets.
Don't forget we have other products, visit our store HERE.