Do you want to protect your RV from the weather? The easiest way to do so is by getting a Canopy for RV. These canopies are structures designed to withstand most of urban and rural weather conditions; with a metal frame and PVC fabric, they are resilient, versatile and, practical.
First of all, lets take a quick look on the most popular types of RVs out there.
These are the most luxurious, confortable and complete of all RVs out there, hence they are usually pretty long and high. Getting a Canopy for these RV may be difficult, but not impossible, that's because these vehicles usually range between 34 to 45 feet long and up to 16 feet high. Also, they may sleep 6-8 people very comfortably.
These are smaller vehicles that resemble a passenger van, that also have some kind of living space (such as some sort of bed that turns into a dining area), therefore one or two people max should be able to use these confortably. In adition, they are easy to maneuver and park, pay fewer fees and can enter almost any park. They aren't usually longer than 24 feet and aren't very tall either and would fit a garage, thus getting a canopy for such RV is fairly easy.
These are the middle ground between the Class A and Class B RVs. They are not as small as a class B but some of them may even fit garages; they may offer features like full kitchens, comfortable living areas, spacey beds and bathrooms, among others. The length and height on this type vary a lot, you can find them from 22 feet up to 34 feet long. However, finding a Canopy for these RV is fairly easy as well, just make sure you get the measures right.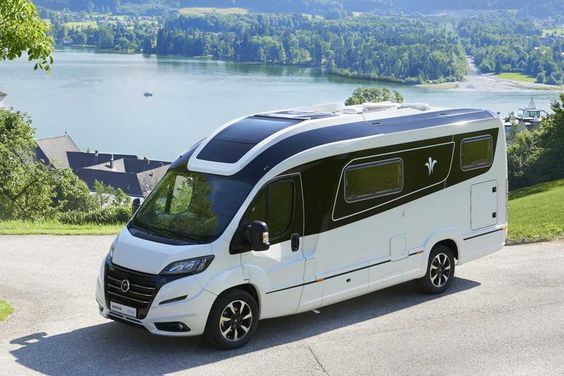 Keeping your RV safe from the weather
Unless you have a huge garage (or if you don't have any other vehicle), your RV won't feet under the roof of your premises, taking into account your RV may be parked for fairly long periods of time, investing in something to cover your RV isn't a bad idea. You may build a compact structure where your RV may fit and that would solve the issue, such a structure can be a "carport canopy for RV", a metal and PVC structure that would look nice while protecting your vehicle. Check our store for storing options.
How to install the Canopy for RV?
It is fairly easy, just follow the instructions in our manuals and it will be ready in no time. Don't waste your time with hard-to-build garages that may not even resist a strong rain, winds or snows.
Our options for vehicle storage
We have a wide variety of storing options (not only for vehicles). For example, some of our carport canopies work wonders when you only need to store a vehicle. Some other kinds of carport canopies and fabric buildings would work if you need something more like a garage, you may use them to park one or two vehicles plus some other things, just like a real garage. We also have some hardcore storing options like the shipping container roofs, usually used as barns, sheds or even warehouses. A canopy for RV should be an easy buy in our store.
Check our canopy for RV options