Protect your Motorhome with RV carport canopy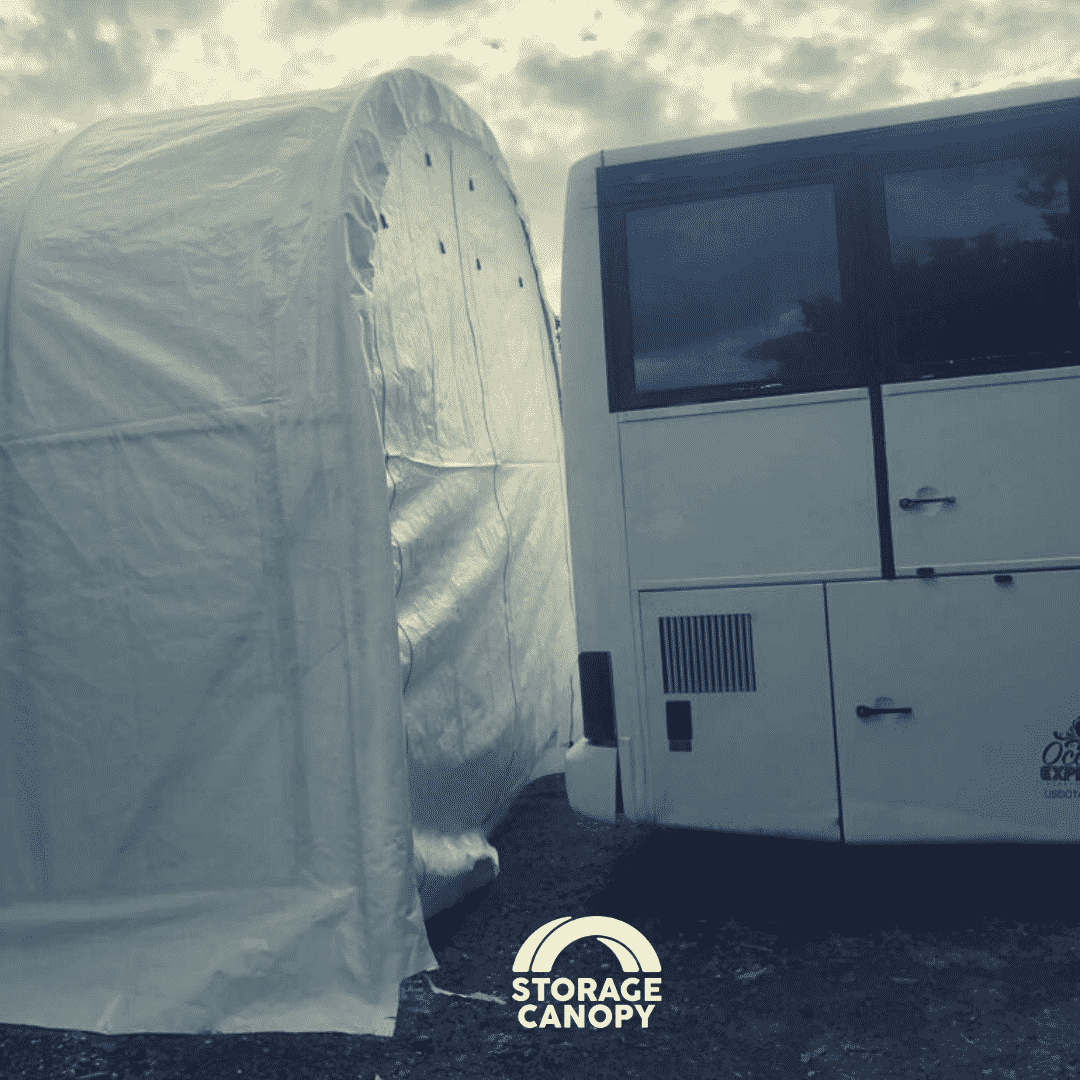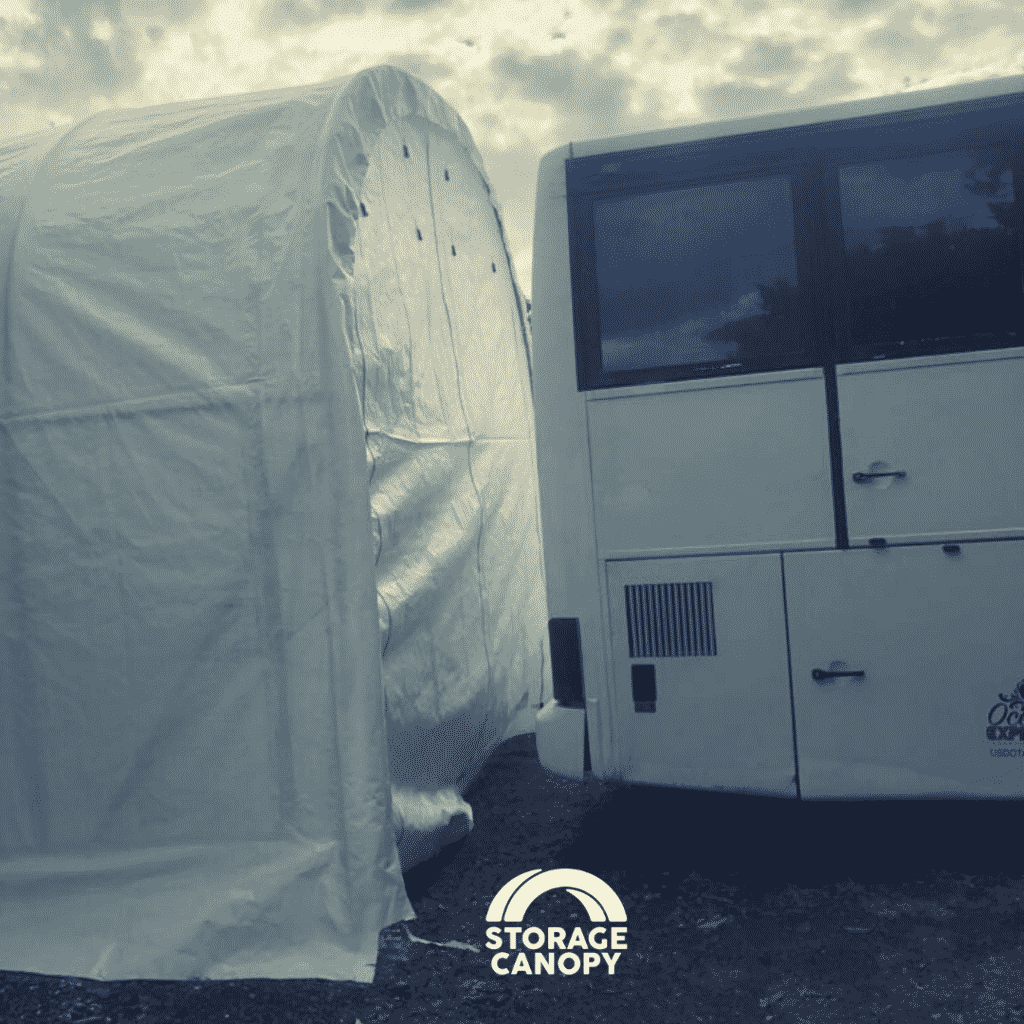 It is essential to find the right storage and protection for your vehicles. The right solution to protect your Rv, it is with Rv carport canopy. This shelter solution can protect your investment and improve the experience's quality when using it.
A carport canopy could be an ideal solution to protect your Motorhome abrupt temperature changes no matter the season or time of year. Its resistant materials will protect the vehicle, thus prologue its lifespan, but if you don't know its benefits yet, and you need to decide, we invite you to validate the reasons why you should consider protecting your motor home.
Avoid UV exposure, and weather change.
As everyone is aware, the sun and climate change can affect the lifespan of our objects, so protecting it is vital. It is necessary to analyze the effect, the sun can tear vinyl decorations, damage the ceiling, shorten tire life, wrinkle the roof sealant, etc. In general, it is better to keep your mobile home away from intense sunlight, especially in southern and southwestern weather.
2. Reduces your car wash time and maintenance.
If your motorhome is not exposed, you will avoid recurring costs washing and maintaining your vehicle. In addition, the good painting's condition can be prolonged.
3. Go one step ahead and anticipate theft.
If you protect your vehicles from exposure, it'll be safer.
4. You'll be able to perform maintenance even in winter.
Some structures only protect your motorhome, making it impossible for you to handle it. How about a space for your maintenance without leaving home?
Shipping container roofs and ends are sold by separate
We also handle heavy snow load, 40×40 Double truss.
Let's choose the container roof that best fits your motor home
At Storage and Canopy, we have different options that perfectly match your motorhome. Regulatory measures for a mobile home usually range from 12 feet high to 18 feet wide; the size of our smallest roof is 20W X 20L 6.5. It works.
However, if your needs are; storage or maintenance, we recommend ensuring an option that allows you to maneuver within the space. Furthermore, below some great options:
Shipping container roof
20W 20L 6.5H(ft) Shipping container roof
20W 40L 6.5H(ft) Shipping container roof
26W 20L 10H (ft) Shipping container roof
Get more information and check our product catalog by clicking on this link: www.storageandcanopy.com/buyonline
How much can my Conex Canopy cost?
Prices will vary depending on the sizes, we have different options for all budgets, from 1,500 USD onwards you can acquire some of our references. Remember that your investment is more than confirmed since our products have an extensive lifespan.
If your vehicle's proportions are wider than it is tall, we have the following options that might work for you
How long can my Conex Canopy last?
The lifespan of our canopies is approximately 8 to 10 years.
How large will my garage have to be so that I can install my shipping container roof?
Your garden should be at least 20 feet wide by 20 feet long, considering that's our smallest container roof size. However, for you to gain freedom of movement, the choice will depend on the available space you have; we recommend having the size dimensions and then consult our size chart, so you can identify if the canopy fits your space.
What is more convenient to protect my motor home? Cover? Or Canopy?
A Cover can be considered as an economical alternative to protect my motorhome. However, this option should not be the best one because the fabric can be ripped or deteriorated quickly, although it's very economical. Over time, you will have to budget to purchase a new one that is very unprofitable.
What is the best option to protect my motor home during winter?
The material has the most significant impact; usually, the fabric is just PV; instead, our shipping container roof fabric is 450 g PVC. The frame is galvanized steel, making it much more resistant to sun, rain, wind, and snow.